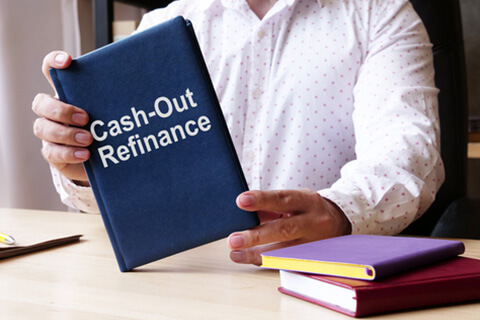 Commercial real estate investments can be both stable and lucrative, especially over the long term. But as equity in these properties builds, there might come a time when that cash can be reinvested in other ways to create a higher return. That's when it's worth considering cash-out refinance.
Whether a cash-out makes sense hinges on what the borrower plans to do with the money. If it is going to be reinvested in the business, it could be a sound strategy. But if that cash is going to sit and accumulate nominal interest, it may not be worth the cost of the loan.
Run a simple ROI analysis to determine where the cash that currently is tied up in a property could be applied. Consider how much income could be generated by increasing business capacity, buying more inventory to sell, purchasing additional properties, or expanding the business into new markets.
During the pandemic, many people tapped unsecured business lines or took cash advances to stay afloat. If those are high-interest accounts, that presents another situation where a cash-out refinance loan is a sound strategy.
By leveraging the equity in a commercial property, a borrower can pay down those unsecured, high-interest business debts and drastically reduce their monthly debt service — generating cash that can be used for investment.
Recently, Boulder Equity Partners closed a cash-out refinance loan for a client who owns multiple residential rentals. This client was able to pull $500k from existing properties. With the use of those funds and with 25% down, the client was able to leverage financing for nearly $2MM in new rental inventory, increasing her net income far beyond the cost of obtaining that capital.
We'd like to help you with a cash-out refinance, too. As a nationwide lender for all commercial real estate loans, Boulder Equity Partners offers a wide range of loan programs, from low-interest long-term products to quick-close options, bridge loan programs that can be migrated to long-term, and hard money loans.
Copyright © 2021 Boulder Equity Partners LLC.
All rights reserved.
Recently Funded: $2,200,000 Commercial Office Building in Hanahan, SC Commercial Real Estate Loans: When Paying Higher Interest is the Cheaper Option