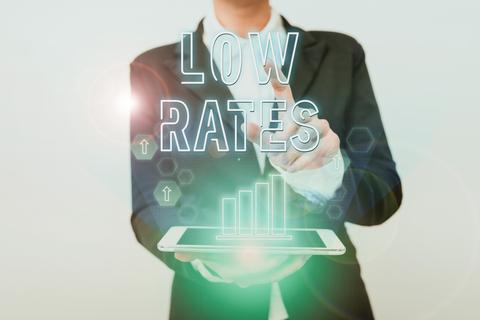 Boulder Equity Partners LLC has launched a new LifeCo program, a low-interest, long-term loan for highly qualified borrowers. This loan program offers the most competitive rates available today.
The interest rates for these loans range from 150 – 225 basis points over the corresponding Treasury rate for the chosen term, resulting in a low rate. For example, in Q1 2023, the 10-year T-bill rate is 3.93%.  That places the LifeCo rate at 5.53% – 5.98%.
While banks tend to offer preferred rates for long-term commercial real estate loans, these lenders often require the borrower to make deposits to the bank and to hold those funds over the life of those loans — as much as $100,000 for every $1MM loaned.
LifeCo loans offer longer terms and low rates without requiring borrowers to tie up additional funds.  With interest rates currently set to increase again this year, this may be the right time for a qualified borrower to move into a long-term, low-rate loan.
Key Highlights of BEP LifeCo Loan Program
Loan Terms:
Term: 5, 7, 10, 15, 20, 25 years 40 years possible for right loan
Rate: 150 – 225 Basis Points over Corresponding Treasury (5,7,10….)
Origination: 1.5 – 2 points
LTV: 65% or less (lower LTV equates to higher likelihood of funding)
Recourse: Non-Recourse, Full Recourse or partial (deal specific)
Asset Classes:
Industrial
Multifamily
Retail (anchored or unanchored)
Mobile Home Parks in good locations
Office (low leverage with strong rent roll)
Hospitality (low leverage, good location, good story)
Other asset classes case by case
Additional Terms
Lease up deals possible, minimum 60% occupied at time of submission
DSCR 1.4 preferred, 1.3 minimum
Not available in all states
Best pricing on lower leverage deals
Portfolio deals with smaller combined assets will be considered
NO DEPOSIT REQUIRED UNTIL WE ISSUE COMMITMENT LETTER
Docs required for Submittal: Property Description, Rent Roll, 3 Year Operating History, Proforma
Timing to close (average 90 days). Feedback in 1 week or less, 30 days for Commitment Letter, 60 days to close
Boulder Equity Partners LLC is a nationwide lender for commercial real estate offering a wide range of loan programs including perm loans, bridge loans that can be migrated to perm loans, construction, and short money financing.
Recently Funded: $36,000,000, Multifamily Purchase, St. Louis, Missouri Best Strategies for Tough Refinance Deals