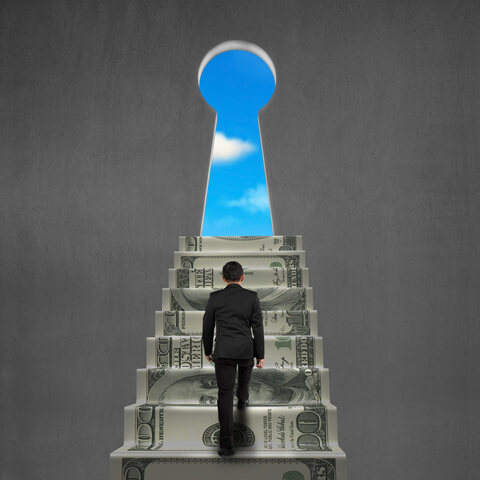 Industry experts are predicting over $160 Billion of CMBS loans will mature this year. That figure does not include any of the non-CMBS loans reaching maturity in the coming months. Many of these loans were originated with rates in the 3% range. Borrowers are being forced to refinance those low-interest loans in today's higher interest environment — current CMBS rates are ranging from 6% – 8.5%.  And that's creating some issues.
A new perm loan may not debt service at these higher interest rates, so borrowers are struggling. Lenders need a minimum 1.25 DSCR threshold which is difficult to attain at the higher rates. But the borrower's cash flow is what it is. So, adding a higher interest rate to the calculation will bump out many borrowers.
To make matters worse, these perm loans also carry long prepayment penalties or yield maintenance. If the borrower isn't looking to hold the property long term, that may no longer be a cost-effective option. Some borrowers are questioning the logic of locking in another perm loan at today's high rates, preferring instead to lock in a short-term, affordable solution while waiting for rates to come back out of the stratosphere.
Doomsayers are predicting huge losses from borrower defaults this year due to the current interest rate environment. But that's not what we're expecting at Boulder Equity Partners LLC. We are tackling these challenges head-on with low-interest real estate loans that provide the solutions borrowers are seeking.  While some asset classes may struggle — low-occupancy office, indoor shopping malls — there still are viable options for many borrowers who need to refinance.
We have low-interest commercial real estate loans available for cash-flowing, well-performing properties. We currently offer long-term loans with rates starting in the 5% range, 5-10-year terms, and loan amounts from $3MM to $100MM.
For borrowers who want to wait out the interest rate cycle before locking in long term, BEP offers a Short Money Loan Program to fill the gap between perm and bridge loans. This program offers non-recourse, interest only loans with 3-5-year terms. These loans are funded at lower rates than traditional bridge financing but with much shorter prepayment penalties than perm loans, allowing borrowers to exit the loan when rates come back down without suffering onerous prepayment penalties. Short Money loans are available for most asset classes.
Quick-close bridge loans are another option. With LTV as high as 75% and funding possible in as little as 2-3 weeks, a bridge loan may provide needed short-term cash-out refinancing or rescue borrowers risking maturity default because their perm refinance was declined.
Bottom line:  Don't buy into the negativity swirling around. We're not. Low interest rate loans are available for the right borrowers.  Feel free to reach out and discuss your unique loan request with us!
Boulder Equity Partners LLC is a nationwide lender for commercial real estate loans. We offer a wide range of loan programs, including low-interest perm loans, bridge loans, a hybrid bridge/perm loan, and construction loans.   
BEP Sees High Demand for Quick-Close Bridge Loans Recently Funded: $36,000,000, Multifamily Purchase, St. Louis, Missouri