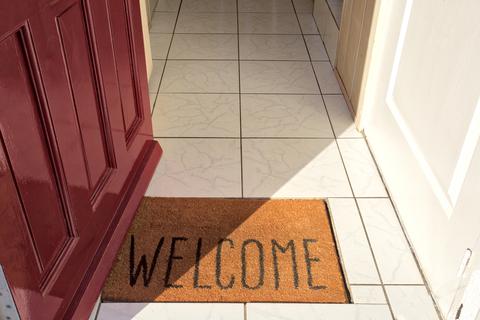 Dan Page of Boulder Equity Partners was on hand last month for the Boulder Valley Real Estate Conference.
In a panel discussion focusing on the ever-popular short-term rental industry, Dan explained the advantages short-term rental owners enjoy when it comes to commercial real estate financing.
For example, loans for short-term rentals are based on short-term rental income, which often is significantly higher than long-term market rents. And STR owners do not need to show substantial experience in the asset class to qualify for funding.
In addition to providing perm and bridge financing, Boulder Equity Partners offers a Short-Term Rental Loan program that is tailor-made for the short-term rental owner. This program melds BEP's 30-year fixed rate mortgage program with STR-friendly underwriting. The result: a faster path to funding on short-term rental properties.
Key highlights of Boulder Equity Partners' Short-Term Rental program
Qualified income for the Short-Term Rental program can include 100% of AirDNA projected revenue for professionally-qualified borrowers or 75% of AirDNA projected revenue for non-professionally qualified borrowers. Cash flow is calculated on gross revenue with no reduction for management or cleaning expenses. Borrowers can use 100% of trailing performance revenue for refinances. Another advantage of this program is a DSCR requirement as low as 0.75 for purchase or rate/term loans, and 1.0 for cash-outs.
BEP can fund from one to eight units with 30-year term, 30-year amortization, or 10-year interest-only loans. LTV can be as high as 80% for purchases, or 75% for cash-out refinance. Minimum loan amount of $100,000 accommodates small investors.
Boulder Equity Partners is a nationwide lender for commercial real estate loans. We offer a wide range of loan programs, including long-term financing and bridge loans, coupled with the experience and expertise needed to fund deals other lenders can't.
BEP Meets Borrowers' Need for Short Money Perm vs. Bridge Loan: Helping Borrowers Pick a Lane