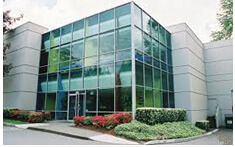 The Borrower needed to refinance a loan that was approaching the end of its term. The bank holding the loan did not want to refinance.
Because Boulder Equity Partners offers a wide range of loan options, including low-interest long-term products, quick-close options, bridge loan programs that can be migrated to long-term, and hard money loans, often we can help borrowers who have been turned down by other lending institutions.
A lender's expertise matters when seeking funding for a commercial property. Borrowers need experts who are willing to work together, listen to what the borrower needs to accomplish, and provide straight answers.
Moreover, a borrower needs to work with a lender like Boulder Equity Partners that will oversee the commercial real estate loan through every step in the process, from prequalification through funding.
Recently Funded: $378,000, Single-Family Rentals, Daytona Beach, FL Recently Funded: $1,690,000, Mixed Use, New York City