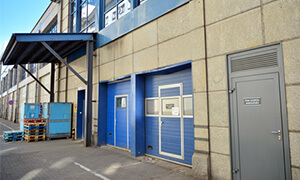 Borrowers were purchasing a light industrial property with half a dozen tenants. The seller owned the real estate and also owned one of the businesses that occupied the property. There were several borrowers joining together to purchase the real estate, with one of these borrowers also purchasing the seller's business, along with several partners of his that were not on the real estate purchase contract.
It was an extremely complicated and multifaceted deal, one that had our underwriters' heads spinning. But by methodically breaking down the components of the loan and solving all the compliance issues, we were able to fund the loan — on time — with a low-interest, 10- year term.
And now our borrowers have another similar deal in front us, so we have gained their loyalty.
It pays to have experts who know how to navigate commercial real estate financing deals. Boulder Equity Partners is a nationwide lender offering long-term loans and commercial bridge loans that can be migrated to long-term. We'd like to help you, too.
Recently Funded: $1,260,000, Refinance of Vacant Warehouse, MI Boulder Equity Partners Now Offering Streamlined Bridge Loan