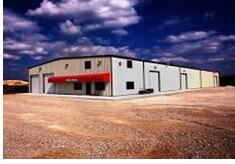 Our borrower had purchased a warehouse using seller financing.
The property was vacant and the seller wanted out from under his loan. There was no income being generated by the property but our borrower had plans to expand their business and move into the property at a future date.
We were able to put together a bridge loan and by incorporating an interest reserve, we were able to fund monthly payments for the loan, giving the borrower ample time to expand their business and occupy the property. Once they have it occupied and stabilized, we will refinance it into a longer term loan.
Boulder Equity Partners is a nationwide commercial real estate lender offering a range of loan programs including long-term and bridge loans that can be migrated to long-term.
Boulder Equity Partners in the News Recently Funded: $3,750,000, Light Industrial Purchase, FL