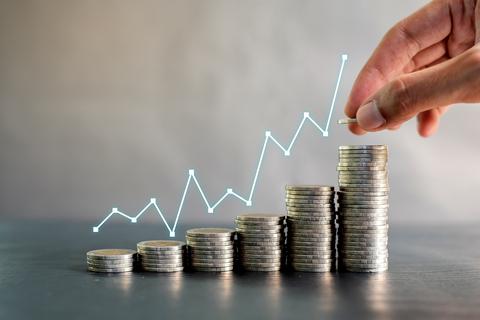 Borrowers looking for commercial real estate financing often prefer long-term loans for the low interest rate. Bridge loans tend to be more expensive – at least in the short term.
But with the federal funds rate rising, the gap between long-term and short-term loans is closing.
Couple that with the fact that bridge loans are easier and faster to fund. And bridge loans are available with little or no prepayment penalty, which means the bridge can later be migrated into a long-term loan. The 1- to 2-point difference in interest rate between long and short term seems a lot less significant now than it did a few months ago.
And there's more: because bridge loan payments are interest only vs. amortized for a long-term loan, the monthly payments for bridge and long-term funding can be almost equal.
For example, a $1MM long-term loan at 6.75% amortized at 25 years would have a monthly principle/interest payment of $6,909. That same loan amount on an interest-only bridge loan at 8.5% generates a monthly payment of $7,083.  The borrower's payments are essentially the same, but the lighter underwriting demands for the bridge loan can get the funds to the borrower more quickly.
Now may be the perfect time to take advantage of commercial bridge financing and enjoy the advantages, including quicker close and the ability to qualify with credit issues or on underperforming properties.
Long-term loans remain appealing despite rate increases. But for now, bridge loans can buy borrowers a little time while we wait for long-term rates to go back down.
At Boulder Equity Partners LLC, we offer both long-term commercial real estate financing and bridge loans that can be migrated into long term options. We fund a wide range of commercial real estate classes including residential rental, warehouse, light industrial, office, and more. Our experienced staff can help you choose your best financing options.
Boulder Equity Partners Launches New Loan Program for Short-Term Rentals Recently Funded: $1,425,000, Short-Term Rental Purchase, Florida