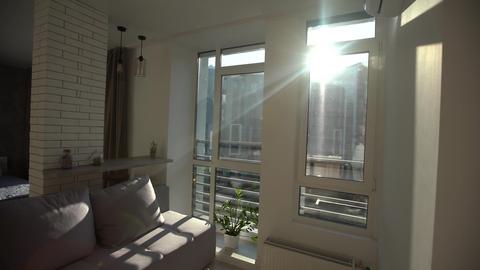 At Boulder Equity Partners we continue to see a trend toward adaptive reuse —repurposing underperforming buildings into more lucrative options. Most of those are conversions into multifamily.
That's no surprise, given the resilience the multifamily market has demonstrated over the past three years. The residential rental market remains strong despite economic setbacks in other asset classes. Low housing inventory and climbing interest rates on residential mortgages force renters to remain in the market.
Investors see the potential in repurposing commercial assets like office, retail, and hospitality that may have stagnated and transitioning those properties into the more reliable multifamily market.
With most adaptive reuse projects, borrowers will need to secure bridge financing. That's because the property has no income history in the new asset class, and in most cases, the property is not fully occupied or cash flowing. An exception is where 50% or more of the requested loan amount is earmarked for property improvements. In that case, the borrower will need a construction loan. Boulder Equity Partners can provide both bridge and construction loans, as well as perm loans once projects are completed.
Bridge loans have advantages over perm financing when funding multifamily conversions, namely flexibility and ease of funding. Bridge loans typically fund more quickly and with less documentation. This allows a borrower to meet the terms of a purchase agreement. And with a bridge loan, it is possible to fund 70-100% of rehab costs for value-add improvements.
Along with typical borrower and property qualifications, lenders will consider these factors when financing multifamily adaptive reuse:
Entitlements like zoning and permitting. A best practice is to secure preliminary approvals prior to requesting funding.
The absorption rate for proposed apartment units. That will need to be based on local projections, not nationwide averages.
Unit size. Average-sized units typically are not problematic. But micro-units — 400 sq.ft or below — are difficult to fund. This comes up most often in office or hotel conversions with tiny rooms, primarily studios, or "mini" kitchens.
Borrower experience. Where building modifications are included in the bridge loan request, lenders want to see that the borrower has successfully rehabbed other projects. A workaround for inexperienced borrowers is to partner with an experienced construction contractor.
Bridge loans can work in a variety of situations, including adaptive reuse and purchase and rehab of existing multifamily buildings. Once the property is fully stabilized — 90% occupied and income-producing — the bridge loan can be migrated to a long-term loan. Recent interest rate hikes have impacted long-term loans more than bridge financing. That presents an opportunity to take on an adaptive reuse or multifamily rehab project and create a new income stream while we wait for long-term rates to go back down.
Boulder Equity Partners is a nationwide lender for commercial real estate loans. We offer a wide range of loan products, including long-term financing, bridge loans, and construction loans, coupled with experience and expertise needed to fund deals that other lenders can't.
Recently Funded: $1,478,000, Mobile Home Park Cash-out/Purchase, Missouri Recently Funded: $4,100,000, Light Industrial Cash-out Refi, Arkansas and Idaho