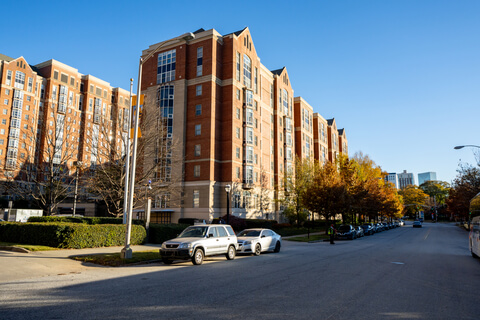 Boulder Equity Partners closed a $9,637,000 loan for the acquisition of a 100-unit multifamily complex in Atlanta, GA.
Only about half of the units were occupied so the property was not cash-flowing. A large percentage of the units were in significant disrepair. The borrower needed a large rehab budget, plus a giant Interest Reserve to cover the note while the units were being rehabbed.
This deal was complicated by the fact that the borrower had gone to multiple lenders looking for a loan and had been denied. They were on the verge of losing their purchase. The loan had to be closed in three weeks or the seller was going to cancel the purchase contract.
Boulder Equity Partners reacted quickly and was able to provide a Term Sheet within two days. We funded 70% of the purchase price, along with an Interest Reserve to cover payments and the rehab budget required to get the property to stabilization. All of this in three weeks from start to finish!
We'd like to help you, too. Boulder Equity Partners offers a wide range of commercial real estate loan programs, from low-interest long-term products to quick-close options, bridge loan programs that can be migrated to long-term, and hard money loans.
Boulder Equity Partners Offers Commercial Landlords a Way Out Recently Funded: $1,897,000, Office and Retail in Decatur and Lithonia, GA