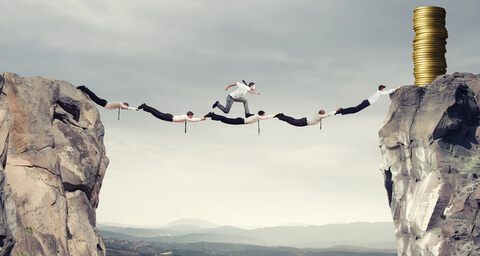 Boulder Equity Partners is currently offering Bridge Loan programs with interest rates starting at 3.9% and up.
Higher LTV Available on Some Bridge Loans
Due to continuing confidence in growth potential for multifamily and light industrial sectors, those asset classes can fund at up to 80% LTV.
Bridge Loan Limits Increased
BEP now offers bridge financing on commercial real estate loans up to $80MM.
Earn-Out Available on Bridge Loans
Bridge loans through BEP have the potential for an earn-out — additional funds accessible as the property value and income increase. This is especially helpful for borrowers in process of stabilization that cannot qualify for cash-out refinancing.
With an earn-out, funds are dispersed based on current value, with reserve funding based on growth projections available to the borrower as property value and NOI increase throughout the term of the loan. No interest is charged on the earn-out until the funds are dispersed.
Bridge loans run for a term of two years. However, borrowers can seek two additional six-month extensions.
As a nationwide lender for all commercial real estate loans, Boulder Equity Partners offers a wide range of loan programs, from low-interest long-term products, bridge loan programs that can be migrated to long-term, and hard money loans.
Recently Funded: 3 Single-Family Purchases, Kansas City, KS Recently Funded: $200,000, Triplex in Chicago